The standard rules of the Willem-Alexander Baan will apply during the Westelijke Regatta
Warming up, waiting for the role call and cooling down take place in the training lanes, which are separated from the regatta course. The training lanes are directly in front of the boat house. Training during the regatta is not allowed in any form. Lanes 0 and 9 are prohibited from use at all times, oars may not cross the ball lines. Not adhering to the lane rules could lead to a penalty.
De 4-'s worden verroeid over 6 banen. Datzelfde geldt voor de velden die volgens het NK-promotieschema worden verroeid en minder dan 9 inschrijvingen hebben.
Timetrials
Six crews
Eight crews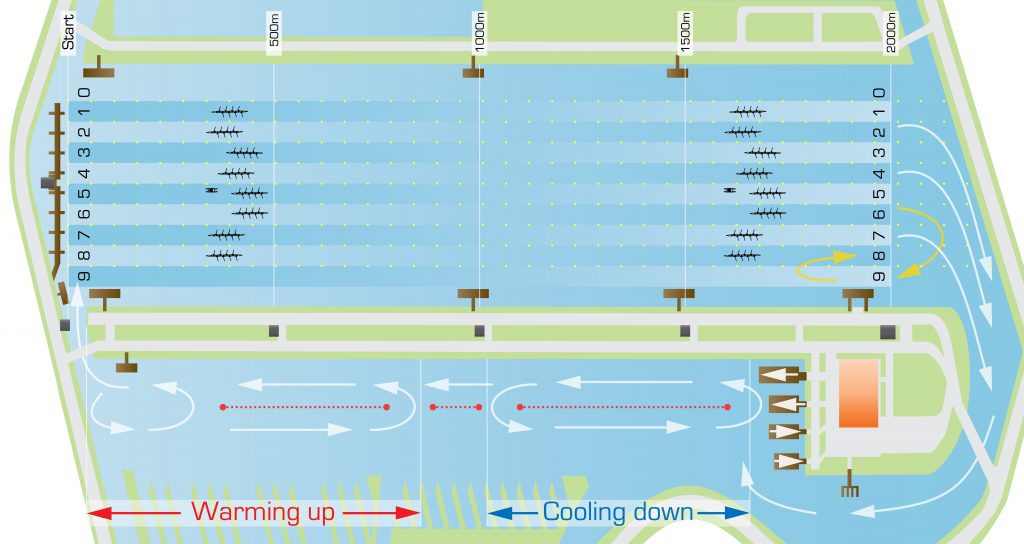 Broken race