The standard rules of the Willem-Alexander Baan will apply during the Westelijke Regatta
Warming up, waiting for the role call and cooling down take place in the training lanes, which are separated from the regatta course. The training lanes are directly in front of the boat house. Training during the regatta is not allowed in any form. Lanes 0 and 9 are prohibited from use at all times, oars may not cross the ball lines. Not adhering to the lane rules could lead to a penalty.
Fours uncoxed races will be held over a 6 lane course. This includes races held according to the NK promotion scheme and consisting of less then 9 registrations.
Timetrials
Six crews
Eight crews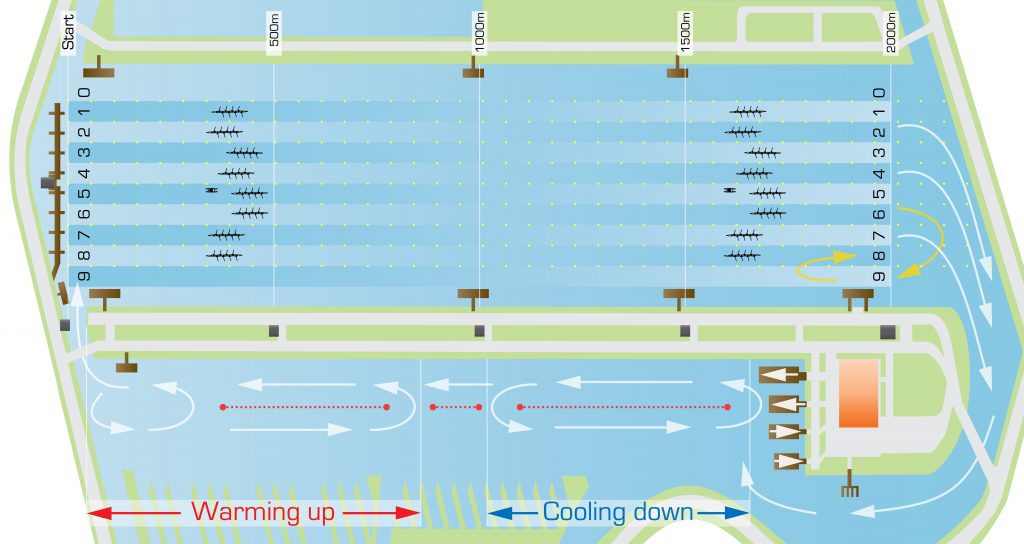 Broken race